The week before the Democratic National Convention in Philadelphia, RowanU DNC News staff interviewed members of the New Jersey delegation to hear their views on the convention, the upcoming election, and local issues facing New Jersey residents. 
Al Granell, Former Councilman and North Arlington Borough Council President
Interviewed by Sunshine Mejia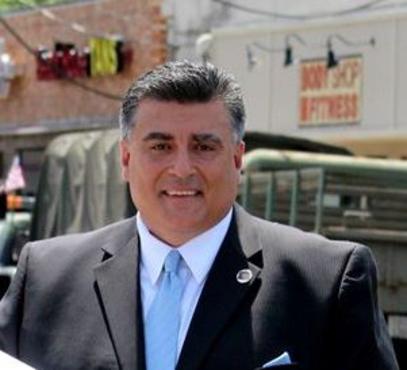 Q: Did you support Bernie or Hillary during the primary? How do you feel about the result?
A: I am a Senator Bernie Sanders supporter. Close elections are never easy. Bernie's message resonated with me, and I felt his ideals and thoughts on the issues were the ones that I wanted to see implemented for the party. In any race, someone has to lose. So I was disappointed with the result for my candidate. But never more proud of the race he ran and to be a Democrat.
Q: Does the DNC convention matter to the people of New Jersey?
A: The DNC matters for every New Jersey resident. The challenges we face together will require us to have a person in the White House that not only understands the issues, but knows how to get things done. DC is in gridlock. We need to have a president who can work with both sides on the issues facing New Jersey and the country.
The minimum wage, campaign finance reform, TPP, our environment, and equal pay for women are not just issues you see on CNN or NBC. They are real issues affecting New Jersey residents everyday. It matters because we need to get things done, and we need effective leaders to do that.
Q: What is the biggest issue facing New Jersey residents this election year? What concern do hear most often from voters or residents?
A: In the Bible, there is a passage that says, "There is nothing new under the sun." Taxes, education, healthcare, potholes and infrastructure, and services provided to the community are all items I have had residents ask me about and voice their concerns about on a regular basis. With taxes and infrastructure being number one and two.
Q: If you had a few minutes of face time with Hillary Clinton, what would you want to tell her?
A: Hillary, you're in a unique position other than being the first female candidate for president. You've inheriting a lot of positive work done by President Obama. But you're faced with challenges that even you could not have thought of back in 2008 or when you served as Secretary of State.
Please don't try to get it all done in the first 100 days. We need you, as the leader of this nation, to take these issues and methodically address them. I would not have expected Bernie to solve all these issues in a 100 days. So I don't expect that of you.
I have served in government and know how hard it is to effect real change. I expect and need you to be honest with us when you succeed or fail. Governing is not easy. We get it. We need you to be the leader you say you can be.
Q: If a delegate from another state asks you where to visit in Philadelphia or New Jersey, what is one location you would suggest?
A: When in Philly, go to Independence Hall and visit the Liberty Bell, and of course get a Philly cheesesteak from Geno's. If they want to go to New Jersey, the Jersey Shore offers beach and food like no other. And there's no place like Bergen County for food, shopping and recreation.